Aquafaba / Vegan Whipped Cream Recipe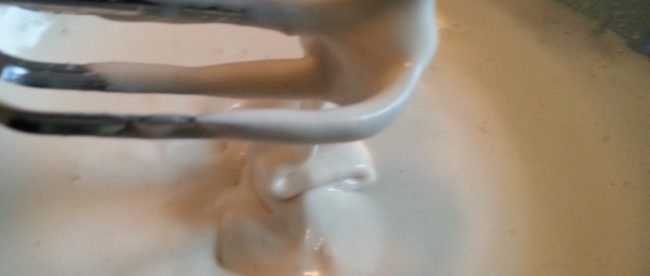 Aquafaba is the name for the gooey or viscous water derived after boiling of legume seeds like chickpea, we can prepare vegan whipped cream using that gooey water which can later be used for making ice-creams, cakes, meringues, marshmallows and many more desserts. I have tried my hand and yeah I got the success let's learn step by step process to prepare this recipe.
Watch Aquafaba | Vegan Whipped Cream with One Ingredient | Dairy Free Cream on Youtube
Take overnight soaked chickpea

Wash it and put it on strainer.

Put it in the pressure cooker and add 2 cups of water.

Pressure cook it with 4 to 5 whistle.

Segregate the boiled water from the chickpea.

Take ice tray and pour the solution in it.

After 8 to 9 hours take that out in a container.

Use whipping machine for whipping it.

Keep whipping it, and it is ready to be used.
Shubhra is young blogger, marketing and human resource professional. She loves being healthy and being human. You can see the sense of her interests in her articles. Shubhra is social! get in touch with her.