Broken Wheat Pudding (Pittha Kheer) Recipe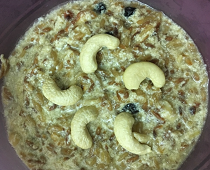 Broken wheat pudding or pittha kheer (खीर) is an authentic, ancient and delicious sweet dish eaten in eastern and northern part of India. It is made up of natural ingredients which are easily available and are high in nutritional value. Let's understand how to cook it.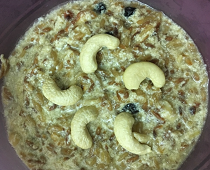 | | |
| --- | --- |
| | |
Make dough from wheat flour

Roast Almonds to get the crunch - cut them into small parts

Cut cashew nuts into small parts
Take small portions from wheat dough and form tiny cylindrical shapes. You may form 100+ cylindrical shapes.
Heat clarified butter (Ghee) in a non-stick pan and fry formed wheat shapes .
When some part of clarified butter (Ghee) is soaked by the wheat, add cashew nuts, roasted almonds, raisins and pistachios and continue to fry for some more time until wheat color becomes golden brown.
Add milk and cook it until milk becomes thick.
Serve with some dry fruits garnished
*Tip: You can change servings count to get the exact quantity of ingredients.
Cooking Broken Wheat Pudding (Pittha Kheer) – Step by Step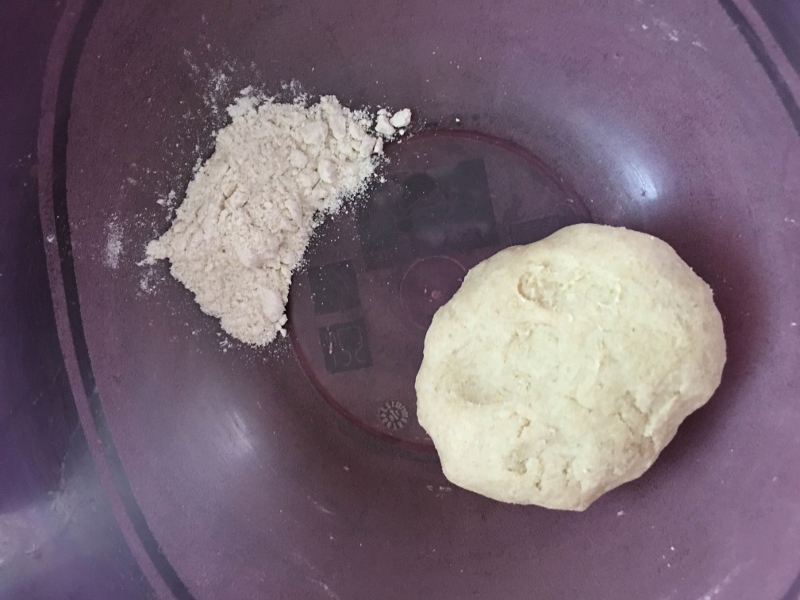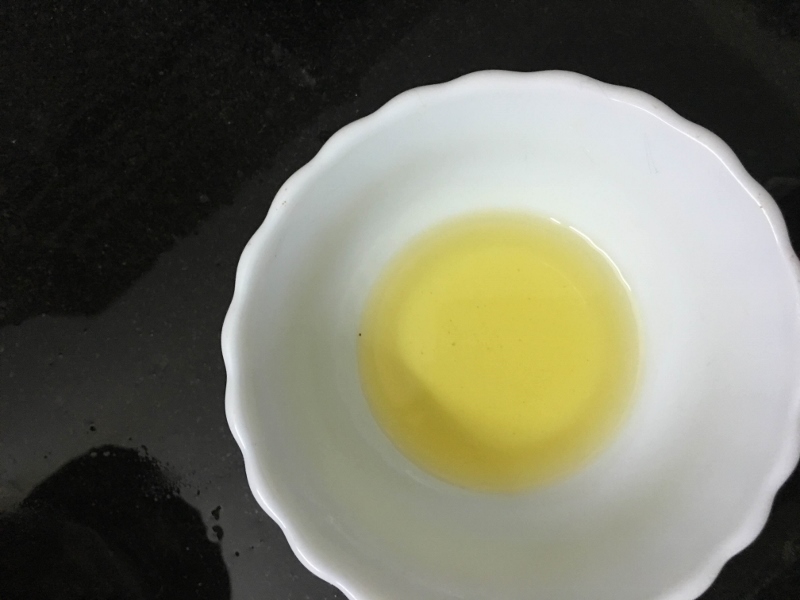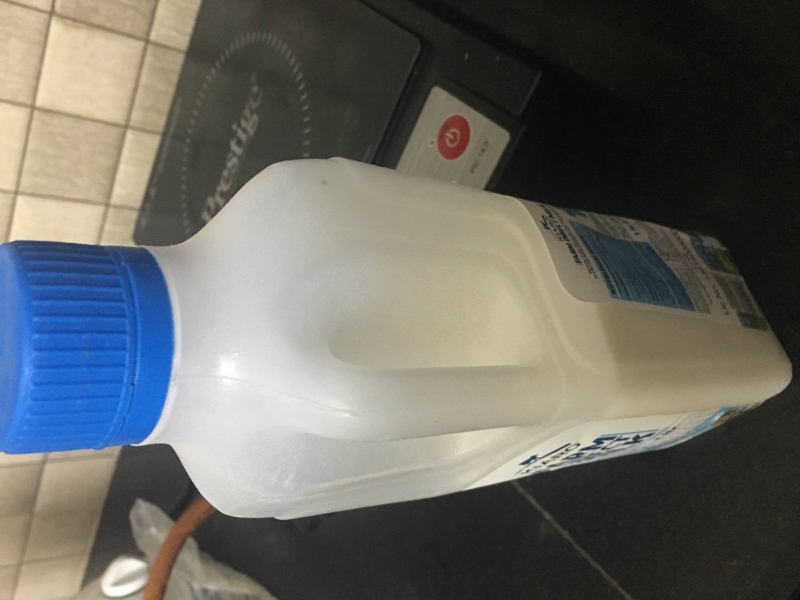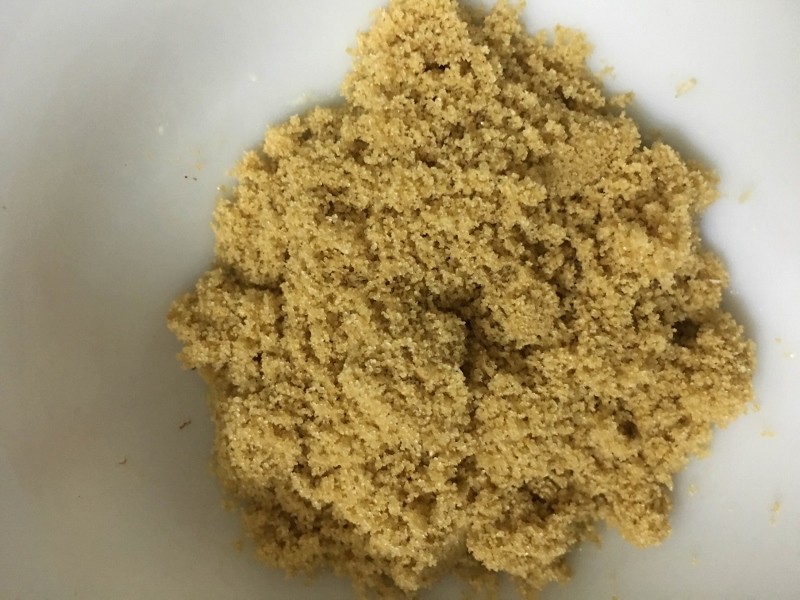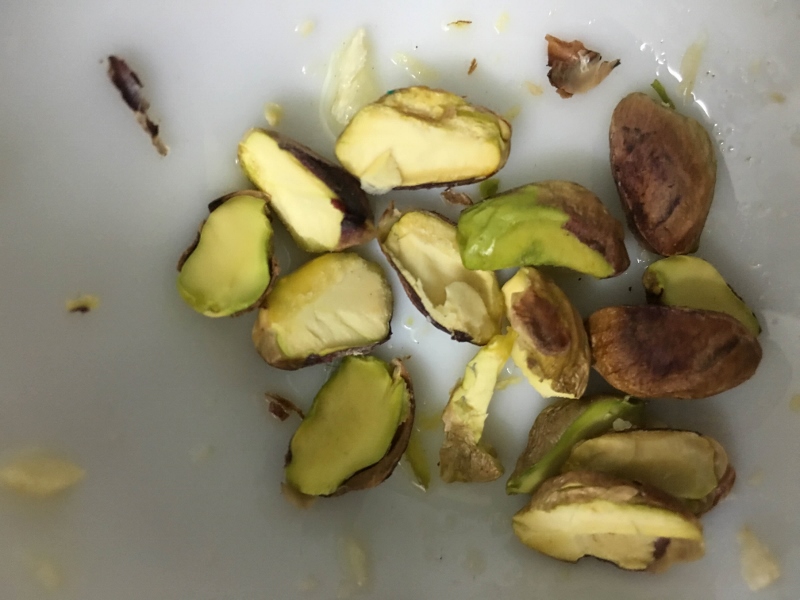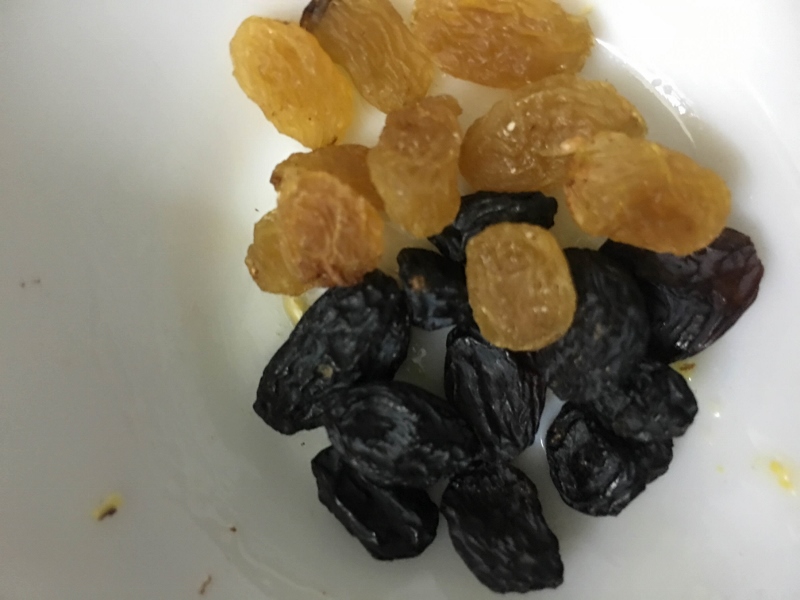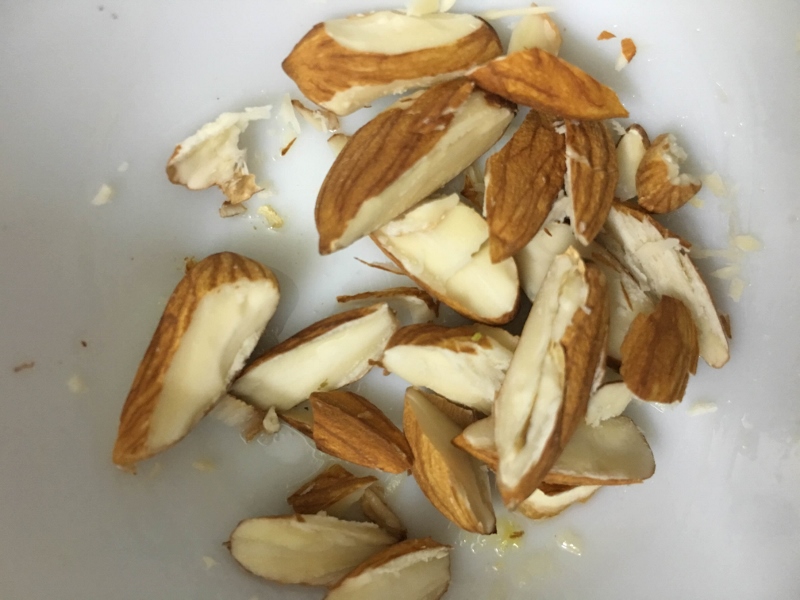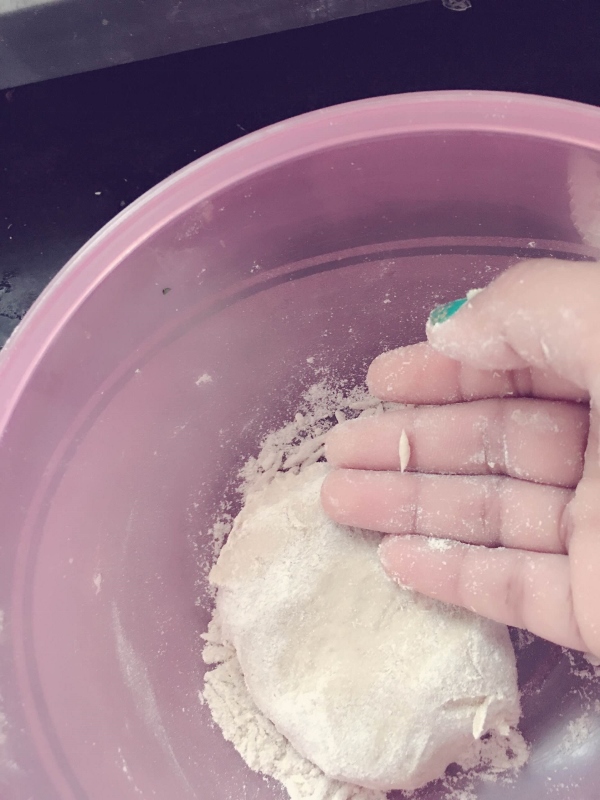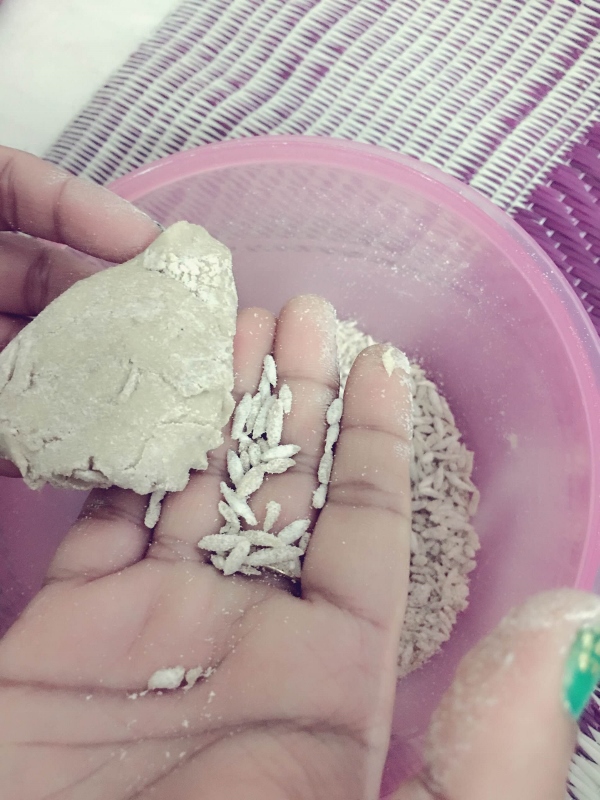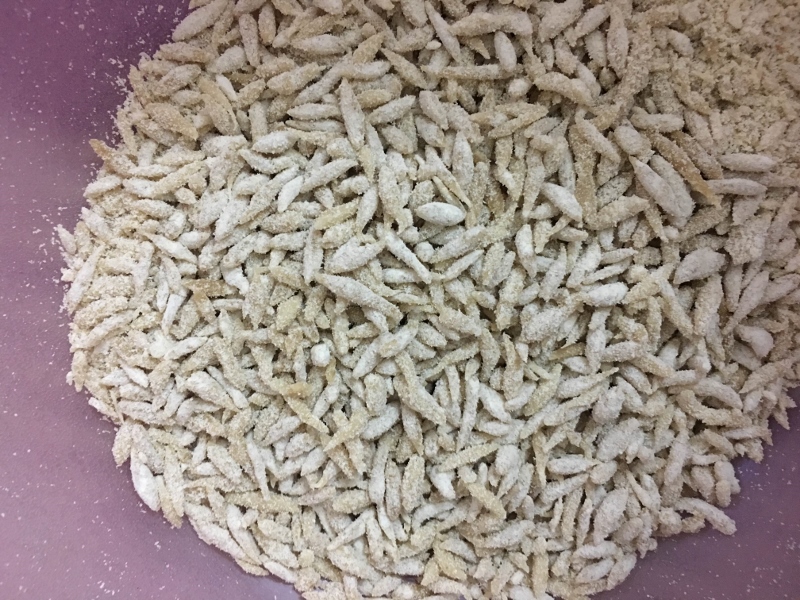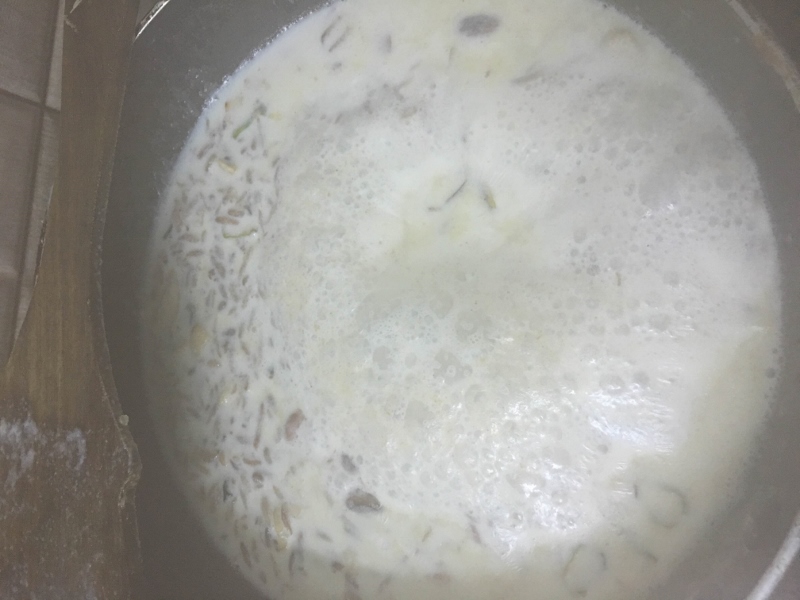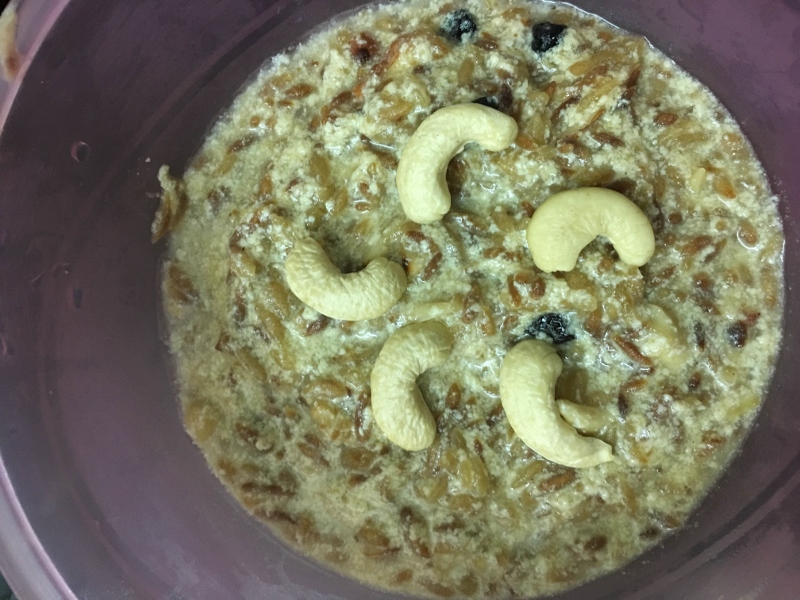 Shubhra is young blogger, marketing and human resource professional. She loves being healthy and being human. You can see the sense of her interests in her articles. Shubhra is social! get in touch with her.