Chocolate Ice-cream Recipe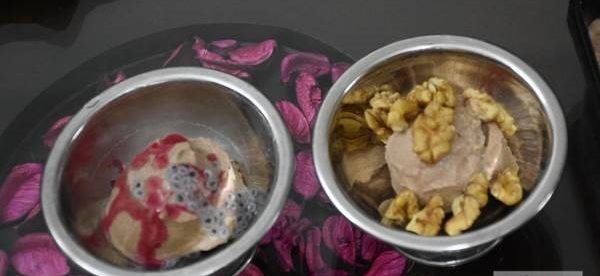 Chocolate Ice-cream is very delicious dessert which can be prepared very easily at home, one can use any concoction to prepare this recipe. I've used chocolate powder to get this chocolaty delight. Let's learn step by step process to prepare this recipe.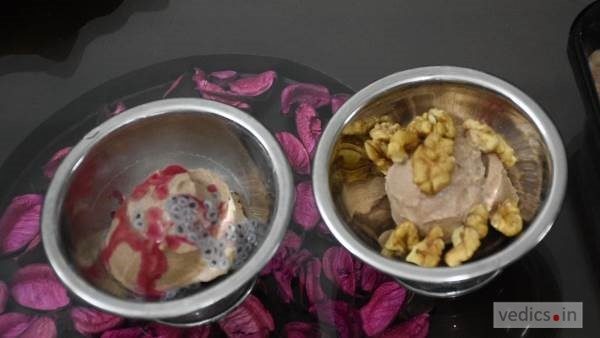 | | |
| --- | --- |
| | |
Take a bowl and add fresh cream into it.

Add powdered sugar, whip them together and add few drops of vanilla essence.

Add condensed milk into the same bowl.

Take chocolate powder of your choice.

Add a tbsp of chocolate powder into the bowl.

Keep whipping it so that everything gets mixed together.

Take a container and put the mixture into it.

Cover it with a plastic wrap and refrigerate it for 8 to 12 hours.

Serve it when it cools down.

I've served it in two ways. One is being served with rose syrup and chia seeds, and other has been served just by adding walnuts.
Shubhra is young blogger, marketing and human resource professional. She loves being healthy and being human. You can see the sense of her interests in her articles. Shubhra is social! get in touch with her.