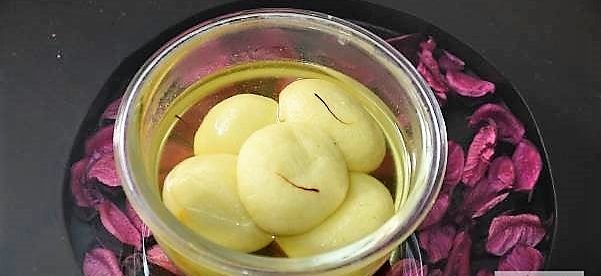 Rasgulla is the syrup based dessert of Indian subcontinent, it is made from dumpling of chena (cream cheese). These days there are several variation of rasgulla's available in the market, I have tired adding a twist to this recipe by filling it with mukund dana (Sugar crystals) to make it more delicious and juicy along with this I have added saffron  for nice yellow color. Let's learn step by step process to prepare this recipe.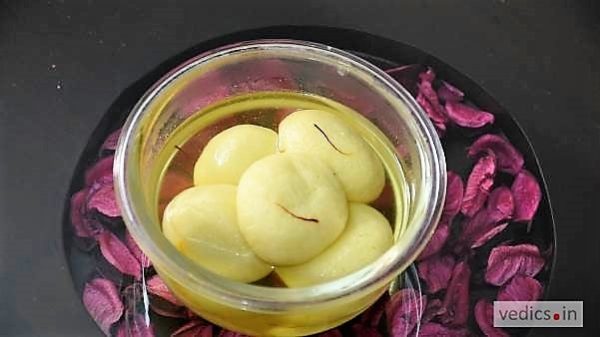 | | |
| --- | --- |
| | |
Boil the milk and then add vinegar to make cream cheese, segregate it from water using a cotton clothe and then put it aside so that no moisture remain inside it.

After some time take cream cheese and mash it with hand for 15 to 20 minutes so that it can grab the smoothness.

Prepare rasgulla dumplings.

Apply saffron strips on rasgulla dumplings.

Take 2 cups of water and a 1 cup of sugar in a wok.

Add some threads of saffron in the wok and let it boil.

Add rasgulla dumplings in the wok.

Cover the lid and cook it for 10 to 20 minutes.

Remove the lid and switch off the flame.

Keshar rasgulla is ready to be served.
Shubhra is young blogger, marketing and human resource professional. She loves being healthy and being human. You can see the sense of her interests in her articles. Shubhra is social! get in touch with her.