Kuttu Puri & Aloo (Buckwheat flour Puri & Potato curry) | Festive Season Special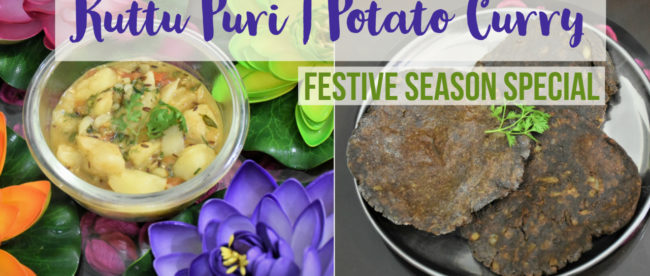 Buckwheat flour is considered as non gain and hence significantly being used during festivals, people prefer non grain food during festive session and keep fasts, so here I'am sharing a recipe which can be the best way to resurrect from cravings, along with this puri I'am making a curry to go along with this recipe. Lets learn step by step process to prepare this recipe.
Watch Kuttu Puri & Aloo Curry | कुत्टू पुरी, आलू की सब्ज़ी | Festive Season Special on YouTube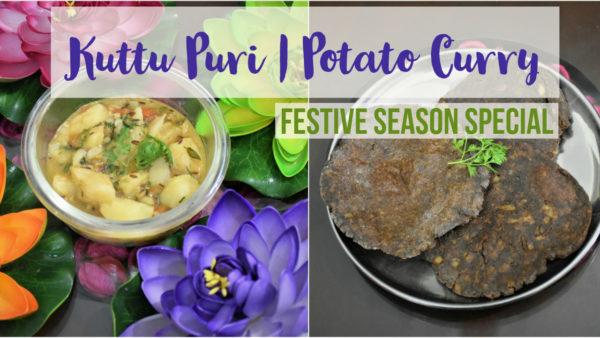 For Buckwheat flour Puri (For Kuttu Puri)
For Potato Curry (Aloo ki sabji)
Take boiled potatoes in a mixing bowl.

Add a cup of buckwheat flour in the same bowl.

Mix them well, add two tbsp of water if required and make a dough as shown in the image.

Dive the dough in equal parts as shown here.

Take one part apply dry flour and with the help of rolling board and rolling pin prepare puri shapes.

Heat clarified butter and fry them.
Add a tbsp of clarified butter into it.

Add chopped green chilies, cumin seeds and chopped ginger in the wok.

Add chopped tomatoes in the wok.

Add boiled potatoes in the same wok.

Add two tbsp of curd along with a cup of water.

Add 1 tsp of amchoor powder (Dried mango powder) and chopped coriander leaves.

Mix them well, cook it by covering the lid for few minutes.

Serve them together during fasting and festivals.
Shubhra is young blogger, marketing and human resource professional. She loves being healthy and being human. You can see the sense of her interests in her articles. Shubhra is social! get in touch with her.