Rice And Wheat Flour Pittha Recipe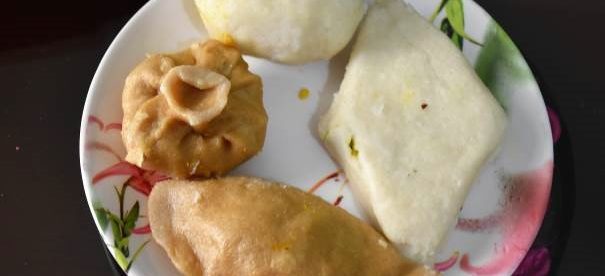 Pittha is lentils filled steamed dumplings, it is traditional recipe of winter season in eastern part of India like Bihar and Jharkhand, it is similar to momo's, traditionally it is prepared using rice flour, but here I've used both rice and wheat flour separately. Let's learn how to prepare this recipe.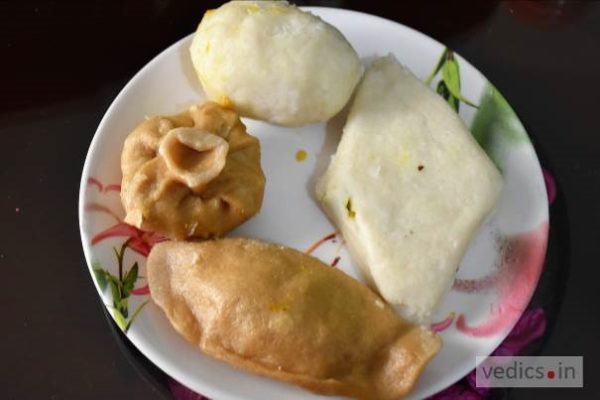 | | |
| --- | --- |
| | |
Knead both the flour separately the dough should carry the consistency of chapatis (Note: For kneading rice flour use warm water).

Take soaked lentils wash and strain them.

Grind the lentils coarsely.

Heat a pan and add dried red chili, mustard seeds and cumin seeds to splutter.

Add mustard oil in the same pan and sprinkle a pinch of asafoetida.

Add chopped green chili and garlic in the pan.

Add all the spices along with salt and mix them well.

Finally add grind lentils mix them well and turnoff the flame, filling for the recipe is ready.

Now take rice flour and with the help of hand or with the help of rolling board and rolling pin flattened it and put the filling above it to form any desired shape.

Similarly, we have to do with wheat flour.

The preparation is ready to be steamed.

In a steamer put the dumplings and let them cook for some time keep checking in between with the help of toothpick.

The recipe is ready to be served, you can eat it along with any of your favorite chutney or mayonnaise.
Shubhra is young blogger, marketing and human resource professional. She loves being healthy and being human. You can see the sense of her interests in her articles. Shubhra is social! get in touch with her.