Spicy Brown Chickpea Chola Recipe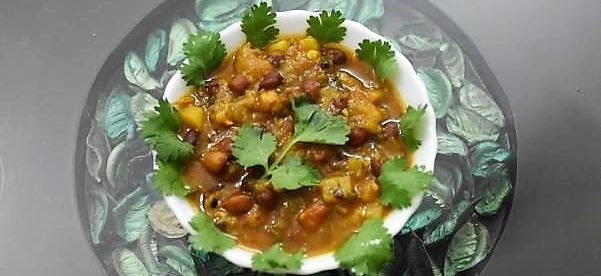 As in my previous recipe of brown chickpea chola I had prepared a thick gravy, but this time I've used only different concoction of spices to prepare the gravy. Let's learn step by step process to prepare this recipe.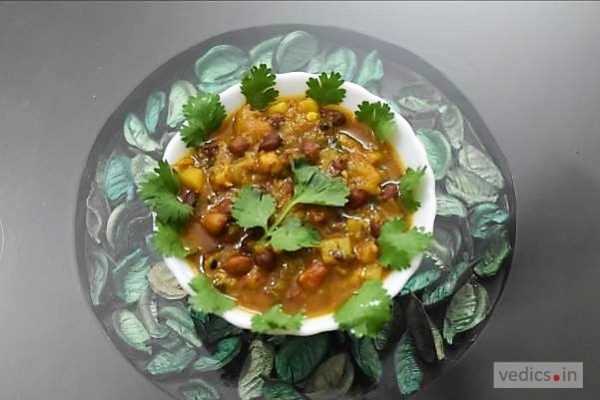 | | |
| --- | --- |
| | |
Heat a cooker and add cumin seeds, dried red chili and bay leaf, add 2 tbsp of mustard oil into it.

Add chopped ingredients into the cooker and stir fry them.

Add diced potatoes along with all the spices.

Add brown chickpeas into the cooker and stir fry them for some more time.

Add some chopped coriander leaves.

Add a cup of water and pressure cook it for 20 minutes or with 4 whistles.

after the whistle it will look like this.

Garnish it with coriander leaves and the recipe is ready to be served.
Shubhra is young blogger, marketing and human resource professional. She loves being healthy and being human. You can see the sense of her interests in her articles. Shubhra is social! get in touch with her.