Vegetable Biryani Recipe (Easy & Quick)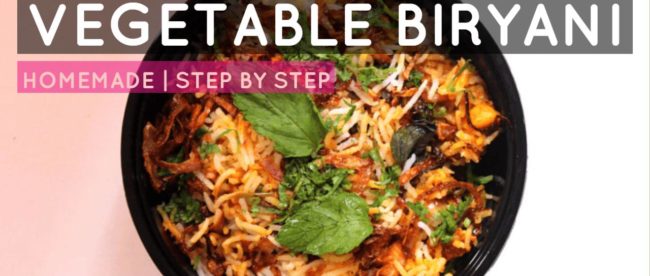 Biryani has been borrowed from Persian word Birian, Birinj is the Persian word for Rice and hence the rice fried before cooking is known as Biryani. Although this kind of recipe has been cooked in ancient Indian and Royal kitchens since very  long time and hence legend has it. Traditionally this recipe was cooked over charcoal in an earthen pot, but now there are several ways to prepare this delicacy. As Indians are mostly vegetarian so they developed vegetarian version for this recipe. Biryani's are of various ways :
Hyderabadi Biryani
Mughlai Biryani
Lucknow Biryani
Kolkata Biryani
Mumbai Biryani
Bangaorian Biryani and many more
Lets learn step by step process to prepare this sumptuous recipe in my way, which is very easy and quick but taste and aroma has not been compromised.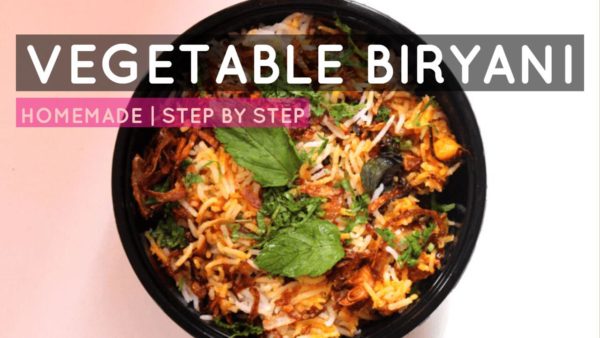 | | |
| --- | --- |
| | |
Take a cup of Biryani Rice and soak them in 2 cups of water for twenty minutes.

Take all the ingredients as shown in the image.

Take all the vegetables available in the session or as per your choice.

Take a pressure cooker and heat clarified butter into it.

Add all the raw spices in the cooker along with slit green chilies, garlic and onion.

Add chopped onion in the cooker and fry them unless they turns golden brown.

Add all the vegetables in the cooker and saute them,

Add turmeric powder, cumin powder and kashmiri red chili powder.

Add dried fenugreek leaves and coriander powder in the cooker and mix them well.

Add curd in the cooker and mix them well.

Spread the layer of soaked biryani rice.

With the help of spoon drizzle melted clarified butter on the layer of rice.

Sprinkle biryani masala powder above the layer of rice.

Spread fried onion above the rice layer.

Sprinkle the mixture of water, saffron and turmeric above onion layer. One can use food colour as well.

Sprinkle coriander leaves on the top most layer.

Add two cups of water, so that it can cover the whole rice.

Cover the lid and cook it on medium flame for thirty to thirty five minutes or just with one whistle.

After thirty minutes the recipe is ready.

Serve it hot with Salan or Raita recipe.
Shubhra is young blogger, marketing and human resource professional. She loves being healthy and being human. You can see the sense of her interests in her articles. Shubhra is social! get in touch with her.