Whole Wheat Masala Nimki Recipe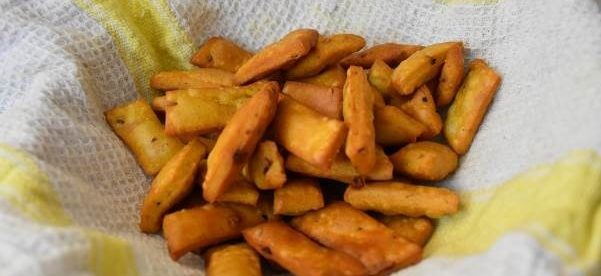 Whole wheat masala nimki is very delicious and easy to prepare, I've added various spices into it for its tangy taste. As we know double frying can make the dishes super crunchy hence I've done that too, you can either skip this step. Let's learn step by step process to prepare this recipe.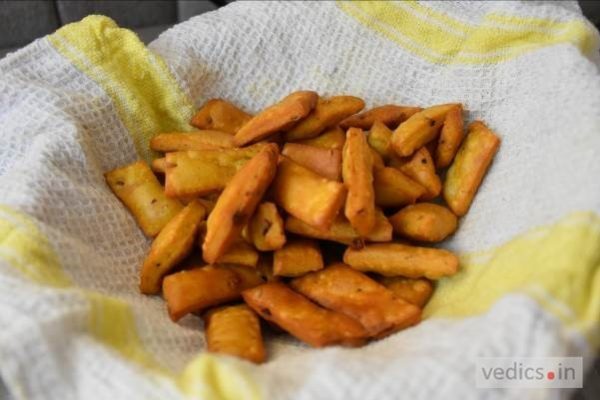 | | |
| --- | --- |
| | |
Prepare the dough as shown in the image, dough should be in such a way that it doesn't require any extra dry flour or oil while preparing flatbread.

With the help of rolling pin and rolling board prepare the flatbread.

With the help of knife prepare nimki as shown in the image.

Heat oil and fry them remove them from oil when half cooked.

Again fry them and when they turn brown then remove them from oil.

Put it over kitchen towel and let it cool down properly then later on you can preserve nimki in airtight container.
Shubhra is young blogger, marketing and human resource professional. She loves being healthy and being human. You can see the sense of her interests in her articles. Shubhra is social! get in touch with her.