Sabudana (Sago) Papad Recipe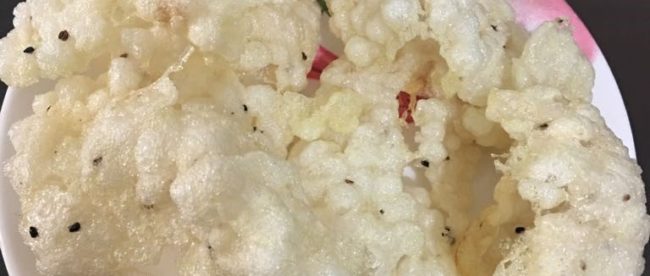 I thought to prepare sabudana papad at home because those which are availabe in market stick in mouth while eating, I have used a secret technique to make it crispy and nonsticky. Sabudana is also known as sago which is an starch extract from palm tree and it is considered as fasting food and cooked during auspicious occasions, because it is not counted under the category of grains. There are several recipes which can be prepared by sabudana like kheer, pakodi, khichdi, papad etc. Let's learn quickly how to prepare sabudana papad in traditional way.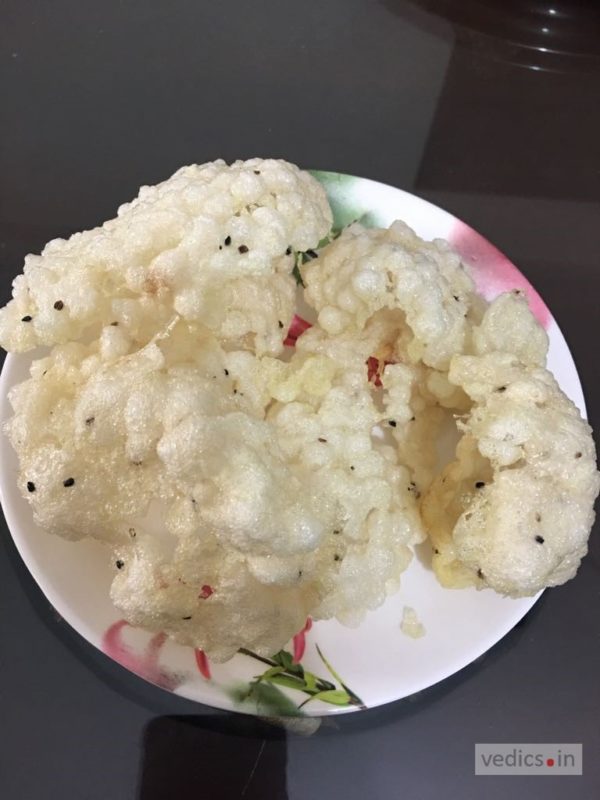 | | |
| --- | --- |
| | |
Take overnight soaked sago and put it in a container of 2 cups of water.

Add all the ingredients and let it boil till it turns transparent.

Let it cool down and spread it on a plastic sheet in the shapes as shown in the image, and let it dry under sunlight.

Remove it carefully without breaking it.

Fry it and enjoy accompanied with main course or tea time snack.
Shubhra is young blogger, marketing and human resource professional. She loves being healthy and being human. You can see the sense of her interests in her articles. Shubhra is social! get in touch with her.