Carrot and Beetroot Sandwich Recipe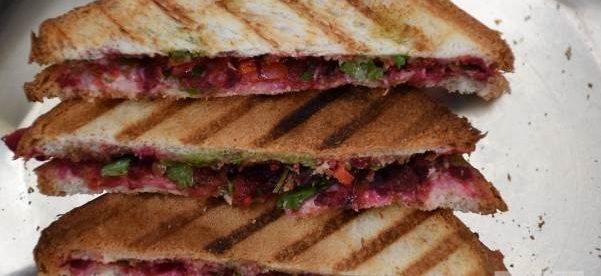 I have used milk bread to prepare this sandwich which is very delicious and the ingredients being used are also nutritious. It is the best breakfast when you are in a hurry, let's learn step by step process to prepare this recipe.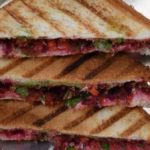 Print Recipe
Carrot and Beetroot Sandwich Recipe
Ingredients
4

Slices

Milk Bread

2

tbsp

Chopped Carrot

3

tbsp

Chopped Beetroot

1

tbsp

Chopped Coriander leaves

1

tsp

Salt

1

tsp

Black pepper

2

tbsp

Mint chutney

2

tbsp

Egg less mayonnaise

1

Cubes

Butter
Instructions
Take carrot, beetroot, coriander leaves, salt and pepper in a bowl and mix them to prepare the filling for sandwich.

Take bread slices and apply mint chutney and butter on two slices.

Apply mayonnaise on the other two.

Apply sandwich filling on the bread slices.

Put it on griller.

Serve it hot.
Shubhra is young blogger, marketing and human resource professional. She loves being healthy and being human. You can see the sense of her interests in her articles. Shubhra is social! get in touch with her.