Spaghetti And Smokey Tikka Mayo Salad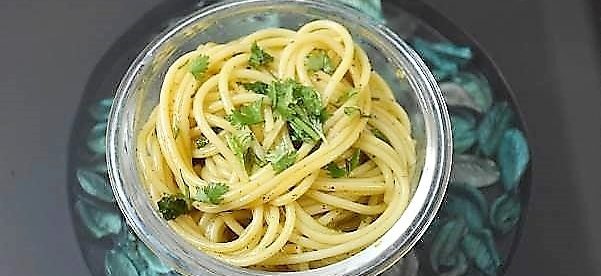 Spaghetti and smokey tikka mayo salad is very quick and easy recipe to pack in a lunch box, when you are running out of time. Sometimes it becomes hectic to follow the same monotonous schedules, all we need is to get a break and prepare something quick and easy.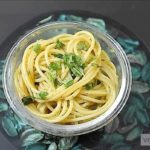 Print Recipe
Spaghetti And Smokey Tikka Mayo Salad
Ingredients
1

cup

Boiled Spaghetti

1

tsp

Chopped green chili

1

tsp

Black pepper

1

tsp

Salt

1

tbsp

Chopped coriander

1

tsp

Chopped mint leaves

1

tbsp

Smokey tikka mayonnaise
Instructions
Boil spaghetti for 10 to 20 minutes. (I've boiled them using microwave for 20 minutes). Strain them after boiling and let it rest for 2 minutes.

Sprinkle salt and black-pepper on the spaghetti.

Add chopped coriander and mint leaves.

Add a tbsp of smokey tikka mayo.

Mix them well so that every thing gets imbibed properly.

Serve it and enjoy.
Shubhra is young blogger, marketing and human resource professional. She loves being healthy and being human. You can see the sense of her interests in her articles. Shubhra is social! get in touch with her.