Fried and Non Fried Sabudana (Sago) Vada Recipe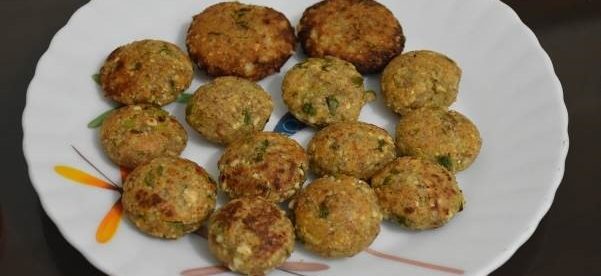 Sabudana vada is the recipe which is generally enjoyed as a tea time snack but here I'm preparing this recipe for the purpose of fasting hence excluding the ingredients not used in fasting. Let's quickly learn how to cook this recipe.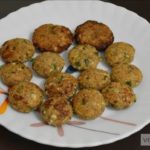 Print Recipe
Sabudana (Sago) Vada Recipe
Ingredients
1

cup

Sago ( Sabudana)

Soaked in water for 4 hours

1

cup

Roasted Peanuts

2

Piece

Boiled Potatoes

1

tbsp

Coriander Powder

1

tbsp

Garam Masala Powder

1

tbsp

Rock Salt

As per the test

1

tbsp

Chopped Garlc

1

tbsp

Chopped Onion

1

tbsp

Chipped Coriander Leaves
Instructions
Take bowled potatoes in a bowl and add the given spices into it, followed by chopped green chili and coriander leaves.

Add sago and grind peanuts into it.

Mix it well and prepare a dough as shown in the image.

Divide the dough into two parts one for frying and another for non fried vada.

Take ghee in a pan and heat it and put the vada into it.

Take appam tray and grease it with ghee, and put the rest of vada.

Sear it from both the side and remove it from flame.

Serve it with any of your favorite chutney.
Shubhra is young blogger, marketing and human resource professional. She loves being healthy and being human. You can see the sense of her interests in her articles. Shubhra is social! get in touch with her.