Sabudana (Sago) Appam | Vada | Tikki | Non Fried – No Oil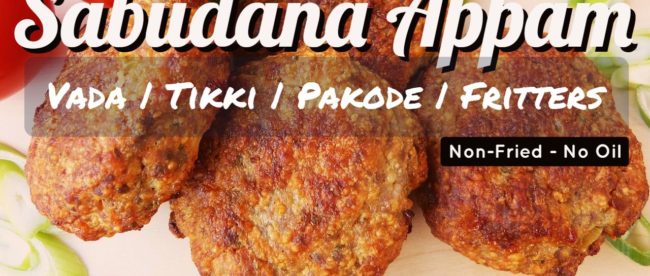 Sabudana (Sago) is considered as non grain and can be eaten during fasting, so keeping in mind the fasting days, I've prepared Sabudana appam, this recipe is perfect for fasting as it contains all the ingredients suitable for the fast. Let's learn step by step process to cook this recipe.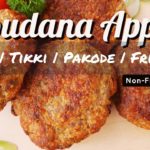 Print Recipe
Sabudana (Sago) Appam | Vada | Tikki | Non Fried - No Oil
Ingredients
1

Cup

Soaked Sago

Soak them as per the quality of sago seeds (I did it for two hours)

2

Piece

Boiled Potatoes

3

tbsp

Pea nuts

1

tbsp

Ginger paste

1

tsp

Rock Salt

1

tbsp

Chopped Coriander leaves

1

tsp

Chopped green chilies

1

tsp

Chopped Mint leaves

1

tsp

Black Pepper Powder

1

tsp

Roasted cumin and carom seeds powder

1

tbsp

Clarified butter (Ghee)
Instructions
Take soaked sago and strain them.

Transfer them in as bowl.

Add ginger paste in the same bowl.

Add boiled potatoes in the bowl.

Add peanuts roasted and coarsely grind.

Add chopped, green chilies, chopped mint leaves and chopped coriander leaves.

Add black pepper powder in the container.

Add roasted cumin and carom powder.

Add rock salt in the container.

Combine them together to form a mixture.

Heat appam pan and add clarified butter.

Form the round shapes and place them in the pan.

Keep cooking them on low flame for 20 to 25 minutes to make them crispy and golden brown.

Serve it hot.
Shubhra is young blogger, marketing and human resource professional. She loves being healthy and being human. You can see the sense of her interests in her articles. Shubhra is social! get in touch with her.