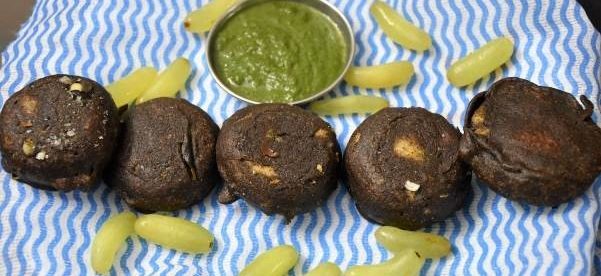 During festive season we avoid grans, so we keep experimenting what can be the best choice for delicious recipes, here I've prepared potato chops using kuttu flour, and this delicious twist is really perfect for fasting. Let's learn step by step process to prepare this recipe.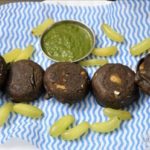 Print Recipe
Vrat Wale Chops Recipe
Ingredients
2

tbsp

Kuttu flour

3

Medium

Boiled Potatoes

1

tbsp

Rock Salt

1

tsp

Black Pepper Powder

1

tsp

Chopped Coriander leaves

1

tsp

Dry roasted Cumin and carom seeds Powder

1

tsp

Amchor powder

1

tbsp

Roasted Peanuts

1

tsp

Chopped Ginger

1

cup

Clarified butter (Ghee)
Instructions
Take roasted peanuts and grind them.

Take all the ingredients as shown in the image.

Mash them to prepare a dough as shown in the image.

Take kuttu flour and add a tsp of salt and black pepper powder and combine them.

Add water to form a smooth paste as shown in the image.

Through the mashed potato mixture prepare chops as shown in the image.

Dip it in the batter of kuttu flour.

Mean while heat clarified butter for frying them. If you don't want to fry them then use appam tray to cook them.

Flip them and cook from both the sides.

Serve it with chutney of your choice.
Shubhra is young blogger, marketing and human resource professional. She loves being healthy and being human. You can see the sense of her interests in her articles. Shubhra is social! get in touch with her.