India's Biggest Ganpati | Khairatabad Ganesh Utsav | Ganesh Chaturthi Hyderabad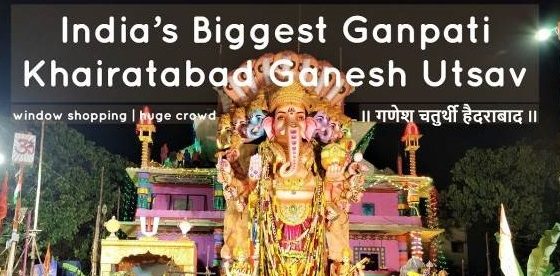 This Ganesh Chaturthi we decided to visit Khairatabad Ganesh Utsav (Hyderabad) India. It was an amazing experience being there, the placidity of giant lord Ganesh gave us a lots of benedictions and all the devotees gathered there just to have one perfect view of lord just to get blessed. There were many things which can be carried away apart from blessings.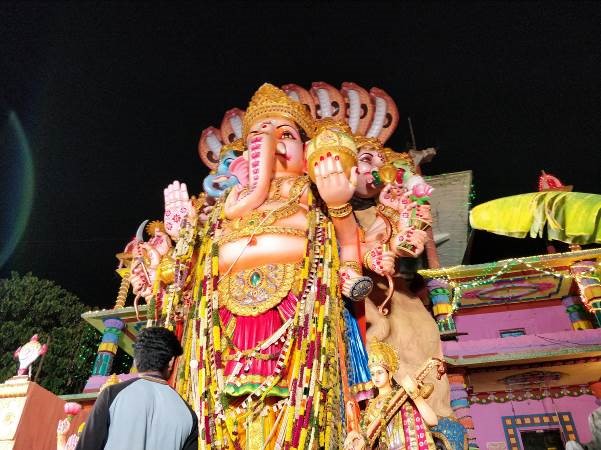 Khairatabad Ganesh Utsav
The Ganpati idol is established during the festival of Ganesh chaturthi, which is celebrated for eleven days, commemorating the birth of lord Ganesha, the idol is being placed and preached. People from all over Hyderabad visit the place to preach and get benedictions. Every year there are different anatomy of Lord as this year it was (सप्त मुखी) Seven headed Lord. The height of lord was 60 feet which vary from year to year.
The Laddu in his hand is being distributed among the people after this festival completion, the weight of laddu also vary, this time it was 6000 kg weight. Laddus were made in the village known as Tapeshwaram (तपेसवरम) and it has its own significance.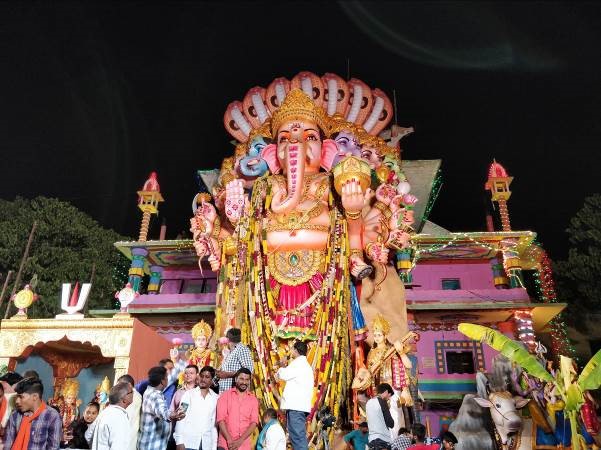 We saw a lot of devotees assembled to distribute prashadam, and lots of small hawkers selling small nitwit articles. I bought few accessories and decorative articles, and really amazed to be there, if you wants to visit that fair then try to go with two wheeler as four wheeler vehicles may waste your time to search for parking area.
Sharing some selfie: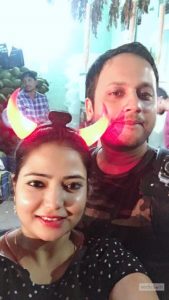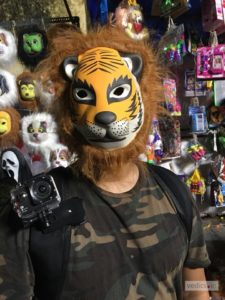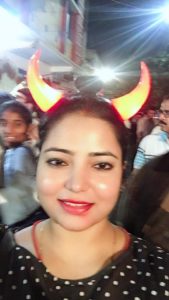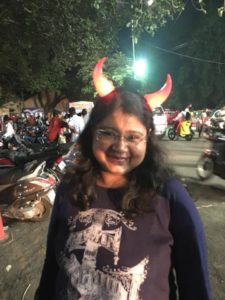 Shubhra is young blogger, marketing and human resource professional. She loves being healthy and being human. You can see the sense of her interests in her articles. Shubhra is social! get in touch with her.