Whole Wheat Pittha Recipe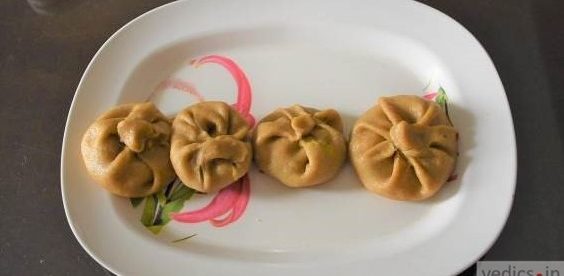 Pittha is the name of dumplings filled with split gram lentils, the process of cooking involves steaming hence it is oil free, it is traditional recipe of winter season in the eastern part of India like Bihar and Jharkhand, it is similar to momo's, traditionally it is prepared using rice flour, but here I've used wheat flour. Let's learn how to prepare this recipe.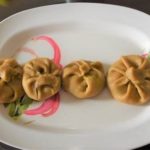 Print Recipe
Whole Wheat Pittha Recipe
Ingredients
1

cup

Whole Wheat Flour

1

cup

Overnight Soaked Split Bengal Lentils

3

Cloves

Garlic

1/2

inch

Ginger

2

Pieces

Green chilies

1

tsp

Salt

As per your taste

1

tbsp

Turmeric Powder

1

tsp

Coriander Powder

1

tbsp

Chopped coriander powder

1

tsp

Black Salt

1

Pinch

Asafoetida
Instructions
Take whole wheat flour and knead a dough similar chapati dough.

Meanwhile strain the soaked gram lentils.

Grind them, but its paste should be thick.

Take ginger, garlic and green chilies in a grinding jar and grind them.

Put the grind ingredients in the bowl.

Add salt, turmeric powder and coriander powder into the batter.

Add fresh chopped coriander leaves into the bowl.

Add black salt and asafoetida into the bowl and mix them well.

At the same time divide the dough into similar pieces and form round shapes as shown.

Roll them using rolling pin and rolling board.

It should look like small chapatis.

Now put the filling in between the chapati shapes.

Prepare the shapes of your choice and put them in a steamer.

Check them using a skewer.

Serve it with any chutney recipe.
Shubhra is young blogger, marketing and human resource professional. She loves being healthy and being human. You can see the sense of her interests in her articles. Shubhra is social! get in touch with her.